Celebrating Pride Season with Testing Makes Us Stronger!
Submitted by heatherh on Mon, 2012-06-18 23:09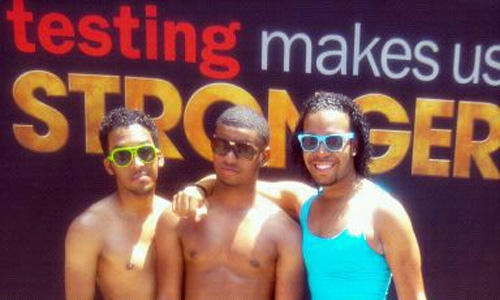 BWA is proud to partner with the CDC this Pride season to participate in various pride events across the country. June is recognized as Pride Month by the Lesbian, Gay, Bisexual and Transgender (LGBT) community worldwide. We have already attended Black Gay Pride events in Miami, Houston and Washington, DC where our team distributed hundreds of materials with educational information on the importance of regular HIV testing. We will also be attending events in Atlanta, Baltimore, Chicago, Los Angeles, Oakland and New York. Look out for us at a city near you!
Picture: Visitors to the Testing Makes Us Stronger booth at Sizzle Miami.