HIV Stops With Me seeks to Combat Stigma in Virginia
Submitted by heatherh on Tue, 2012-05-01 08:45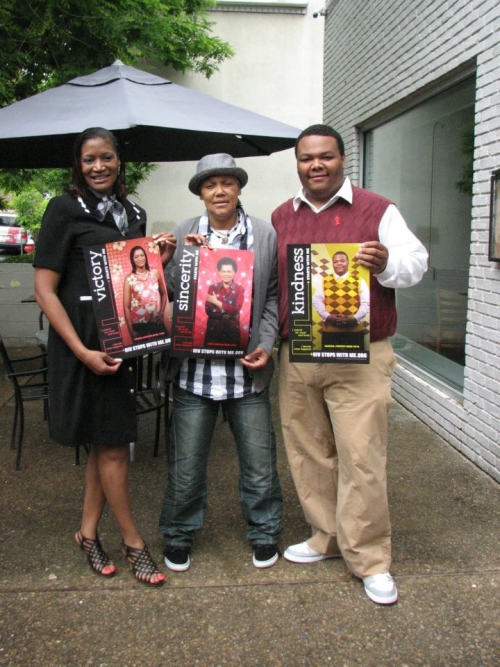 Last week BWA, in partnership with the AIDS/HIV Services Group (ASG), launched a new phase of the HIV Stops With Me (HSWM) campaign in Charlottesville, Virginia. HSWM is a multifaceted national social marketing campaign that aims to prevent the spread of HIV while also reducing the stigma associated with the disease. The Virginia campaign features four spokesmodels from rural Virginia who hope that by sharing their stories they will promote self-esteem among other HIV-positive members of their community, reduce stigma and prevent the spread of the disease.
The following two video clips cover the launch event and feature campaign spokesmodels Tinera and Marcus reflecting on their experiences contracting and living with HIV:
http://www.nbc29.com/story/17794258/hiv-stops-with-me-campaign-launches-...
http://www.newsplex.com/video?clipID=7051943&autoStart=true&contentID=14...
For more information about the campaign, please visit www.HIVSTOPSWITHME.org.
Picture: HIV Stops With Me campaign spokesmodels Tinera (left), Lois and Marcus (right).