BWA wows at National African American MSM Leadership Conference
Submitted by Anonymous on Fri, 2012-01-27 18:06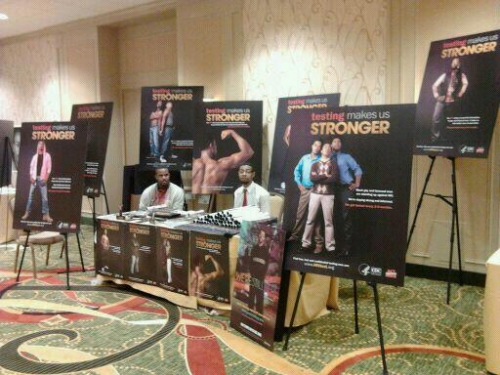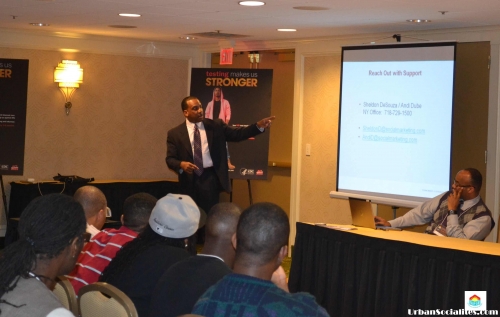 Last week, Sheldon DeSouza and Mervin Brandy of BWA's New York office attended the National African-American MSM (Men Who Have Sex With Men) Leadership Conference on HIV/AIDS and other Health Disparities in New Orleans. The annual meeting brings together more than along 500 leaders from around the U.S. to discuss strategies to improve the health of Black gay and bisexual men.
Sheldon created a lot of buzz at a special conference institute, presenting Testing Makes Us Stronger, BWA's latest campaign for the Center for Disease Control and Prevention (CDC) promoting HIV testing for Black gay and bisexual men. BWA also staffed a booth showcasing marketing materials and giveaways from both the HIV Stops With Me (HSWM) and Testing Makes Us Stronger campaigns. The booth provided HSWM Maryland spokesmodels and BWA staff the opportunity to interface with a large diverse audience, presenting the campaigns' successes along with discussing potential community partnerships.
To learn more about Testing Makes Us Stronger and HSWM, please visit: http://www.socialmarketing.com/issue/hiv_stds
Photos: Mervin and a HSWM spokesmodel man the BWA booth highlighting the campaigns. Sheldon presents the Testing Makes Us Stronger campaign to a crowded room.