HIV STOPS WITH ME Unites with Trans Men to End Stigma in New York
Submitted by Anonymous on Wed, 2016-06-29 21:07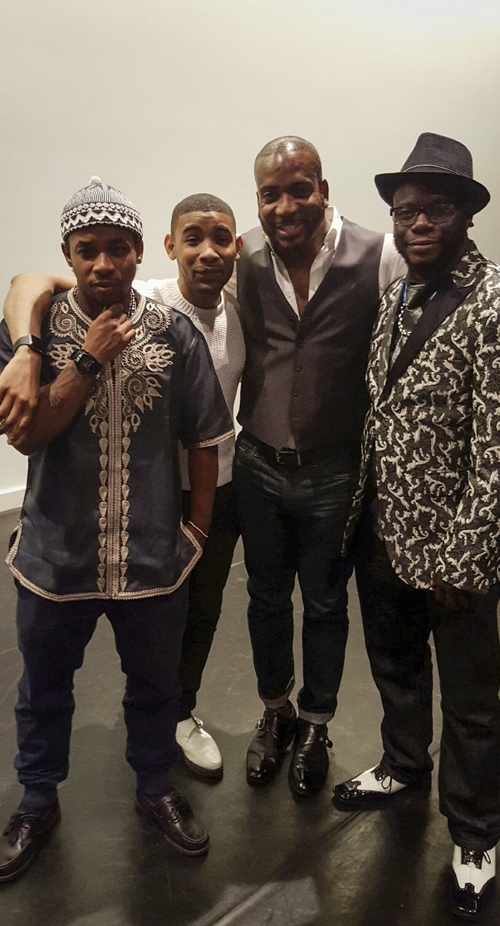 On June 3rd, HIV STOPS WITH ME was honored to address the audience at a community screening of Eden's Garden, Seven King's groundbreaking web series that features an all trans-male cast, at the Actors Fund Arts Center in Brooklyn, New York. Sheldon DeSouza, the Project Manager for HIV STOPS WITH ME, spoke of the importance of engaging trans-men in the battle to end the epidemic while campaign spokesmodels, Suki and Mya, shared their insights into living with HIV and being of trans experience. Other speakers included host David Bridgeforth of DBQ Magazine and Achim Howard, the iconic trans-male activist from Washington DC, who shared his admiration for the work that Seven King and HIV STOPS WITH ME are doing in NYC. Although the event heralded the second season of the web series, and everyone left with great anticipation for its release, the show has since been postponed as it prepares to transform into a movie!
For more information about HIV STOPS WITH ME, please visit: http://hivstopswithme.org/
For the latest updates about Eden's Garden, visit their Facebook page.
Picture: Seven King, David Bridgeforth, Sheldon DeSouza and Achim Howard.